Let's Get Nitty-Gritty!
Welcome, knowledge seeker! Below you'll find details about how and what UpRoot goods are made of. We love that you're here — it means you really care about sustainability in a deep way. You are Doing. Your. Research! Read on for information about our standards, and how the companies and vendors we partner with meet them. We've also compiled a special section for our artist collaborators and other favorite artists, media and organizations working toward a better world, to fill up your inspiration cup!
Paper Goods
All paper goods we sell are made of either recycled or FSC-certified materials. This includes greeting cards, envelopes and tissue paper. Our stickers are made of biodegradable paper or zero waste curbside recyclable paper. Whenever possible, we vet our printers for non-toxic inks and printing processes with low water usage.
Greeting Cards
Fabric & Containers
We prioritize using recycled, dead stock, organic & low-impact fabrics. Any printed fabrics are created by Spoonflower, a company committed to sustainability. Sew-in labels are made by Wunderlabel from OEKO-TEX certified 100% recycled yarn. And all product containers are made of recycled and/or recyclable materials, such as tin and glass.
Eye Pillows
Food
We focus on sourcing food that is the best for its farmers, the Earth, and you. The tea we offer is organically farmed and made from ethically wildcrafted herbs, and is packaged in plant-based biodegradable teabags. Similarly, the cacao we offer is made of organic raw heirloom Ecuadorian cacao and combined with organic herbs and spices. Both tea and cacao products are packed in recycled (and recyclable!) steel tins.
Pantry Items
UpRoot Materials
Wanna have a look around and see for yourself? Sustainability information is listed with each and every product so you know exactly how you're helping the Earth with your purchase. Our gift boxes combine materials, so are a great place to start!
Our Processes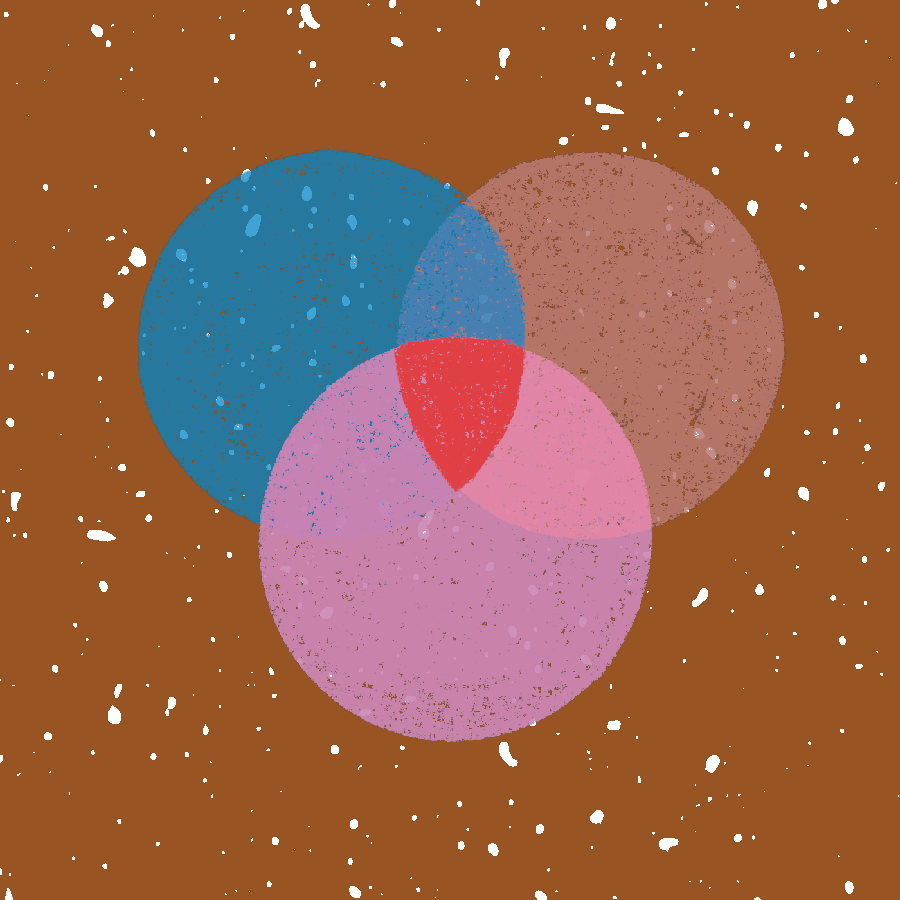 Manufacturing
A lot of UpRoot goods are printed right at home on an Epson EcoTank 8550 printer or Cricut 3 Maker. This way, we can be sure we're using recycled and FSC-certified papers, being efficient with ink, and eliminating the carbon emitted through shipping processes. For those products that do require shipping, we partner with vendors who offer sustainable materials, carbon offsets, and are committed to ethical and sustainable processes such as renewable energy at their facilities.
Packaging
All our shipping boxes are sourced from local mills and made of up to 100% recycled materials. Our packing paper and tissue paper is made of 100% recycled material and/or is on its second life from other moving/shipping companies. Any sleeves that appear to be plastic are actually made of a plant-based material and are compostable! (The "compostable" stickers which label these bags are also, of course, compostable. ;) We use recycled Kraft tape and print shipping labels on recycled paper.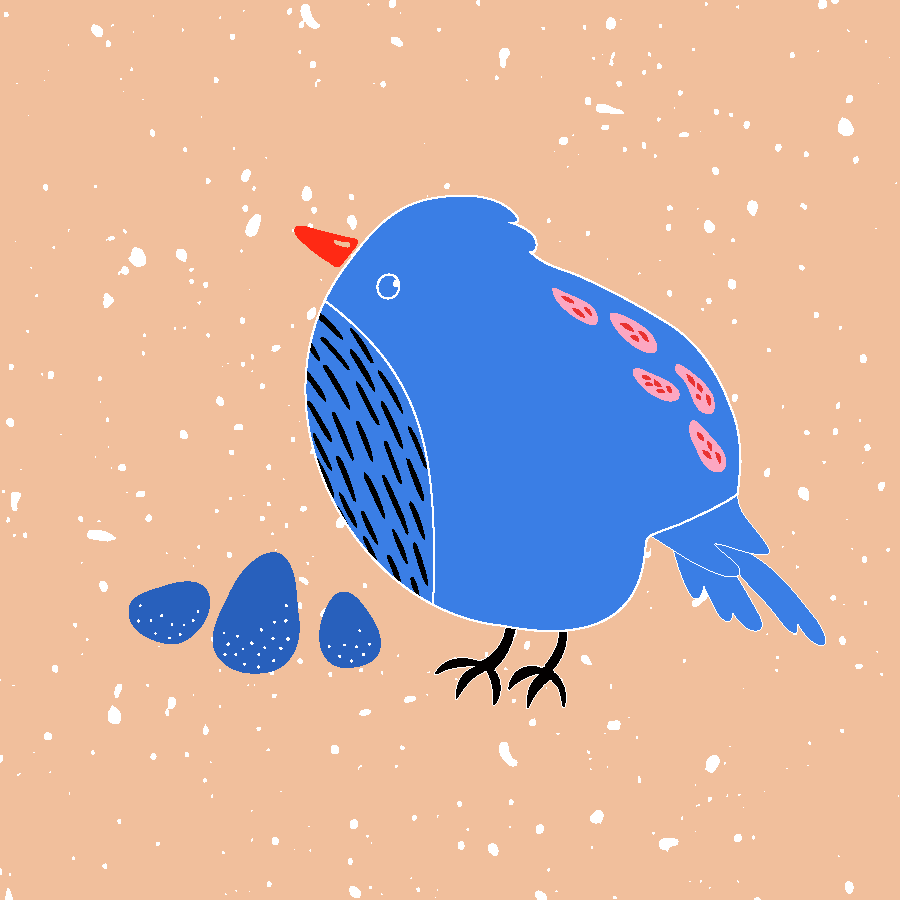 Shipping
When you purchase a gift box from UpRoot, your items will arrive in a decorative shipping mailer which both brings joy to your doorstep and eliminates the need for an extra shipping box. For smaller orders, we use TishWish compostable mailers made of corn. For larger orders, we reuse shipping boxes which we or local neighbors/stores have already received. We offset carbon for any shipped orders through an app called Cloverly. And we plant a tree for every order placed to add lasting health to the Earth and balance out any resources we may be using.
UpRoot is an official partner of One Tree Planted
With their help, each UpRoot order plants a tree around the world, wherever it's needed most at that moment.
Learn More
Printers & Vendors
We carefully select vendors & companies that help our products stay even more sustainably made. Items include seeds, tea, honey, candles, fabric, bags, envelopes and journals. Check out these companies that are moving our planet in the right direction by offering recycled, plant-based, organic and/or renewable options:
COLLABORATORS & ARTIVISTS WE LOVE
UpRoot Donates 10% of Profits to Aligned Organizations
Below you'll find a sampling of some of our favorite efforts.
Stuff We Love
Climate & Justice Orgs
350.org is a "planet-wide collaboration of organizers, community groups and regular people fighting for a fossil free future." They'r comitted to justice, collaboration & accountability and are "building a future that's just, prosperous, equitable and safe from the effects of the climate crisis."
Indigenous Climate Action is "an Indigenous-led organization guided by a diverse group of Indigenous knowledge keepers, water protectors and land defenders from communities and regions across the country. We believe that Indigenous Peoples' rights and knowledge systems are critical to developing solutions to the climate crisis and achieving climate justice.
ICA works on connecting and supporting Indigenous communities to reinforce our place as leaders driving climate change solutions for today and tomorrow. We model our work and organizational structure on systems of free, prior and informed consent and self-determination. By providing communities with knowledge and resources, we can inspire a new generation of Indigenous climate leaders building solutions centered around our inherent rights and cultures."
Green City Force "trains[s] young leaders to power a green and inclusive economy, through service.
Our model corps in New York City enlists and trains young people from low income housing communities for a new and more equitable economy. We equip them with the tools to change the trajectory of their lives and access good jobs. Corps Members develop a passion for sustainability and service through driving large-scale environmental and health initiatives in public housing and other frontline communities. We design service as a path to greater well being and means to enlist young people to become contributors and leaders in the movement to build a greener, fairer and more just world. Graduates go on to jobs or college, directly or through alumni initiatives that build towards sectoral jobs and apprenticeships, via social enterprise contracts or advanced training developed with employers. Our network of alumni, partners and supporters constitutes a growing ecosystem anchored in our corps.
OUR VISION:
One day we will live in green cities where everyone can thrive.
We are working toward a "green city" rooted in social, economic, and environmental justice. We view young adults from frontline communities as the essential force for driving the emergence of sustainable and resilient cities—by transforming their own lives, leading community transition, and promoting the values of a new regenerative and inclusive economy.
We envision young people building the green cities we want to see through engagement in service years that also lead them on a path to satisfying and rewarding careers. We view service, purposefully designed, as a systemic solution to create a just, collaborative and connected society. Our ambition: that service to help build green and equitable cities becomes an avenue to opportunity for a generation of young residents of public and low-income housing.
OUR PILLARS:
Service. Training. Sustainability. Justice.
OUR VALUES:
People. Passion. Perseverance.
WE'RE BUILDING:
Love. Power. Equity."
WaterKeeper.org is "the largest and fastest growing nonprofit solely focused on clean water. We preserve and protect water by connecting local Waterkeeper groups worldwide.
Our goal is drinkable, fishable, swimmable water everywhere."
The Wilderness Society says: "Warmer global temperatures are wreaking havoc on our climate and increasing the intensity and frequency of extreme weather events, including wildfires, drought, heatwaves and hurricanes. Tribal communities, working-class communities and communities of color are most impacted.
But we have the power to make a difference. We can pressure our leaders to listen to those most impacted by the climate crisis and to make public lands part of the climate solution instead of the problem. This action toolkit will get you started. Let's dig in and get to work!"
Project Drawdown: "The World's Leading Resource for Climate Solutions
Our mission is to help the world reach "drawdown"—the point in the future when levels of greenhouse gases in the atmosphere stop climbing and start to steadily decline, thereby stopping catastrophic climate change—as quickly, safely, and equitably as possible.
Climate change is the defining challenge of our generation. It affects virtually every aspect of life, from what we eat and how we move to where political unrest finds its most volatile flashpoints.
For many, it's nothing but gloom and doom.
For Project Drawdown, it's an opportunity.
We've identified and are now advancing the application of 93 currently available, economically feasible technologies and practices that together can turn the tide on climate change. Many have positive co-benefits for human health, biodiversity, and more.
Together, we CAN get this done. Won't you join us?"
Arcadia says: "Our mission is to stop climate change by breaking the fossil fuel monopoly. Our technology is lighting a cleaner path forward for everyone, from everyday consumers and small businesses to the innovators building the next generation of energy products.
Who can sign up?
Anyone who pays an electric utility bill in the United States is able to become an Arcadia member.
Membership is available to both renters and homeowners with no installation required.
Eligibility for programs depends on various factors including location and utility, if you'd like see what renewable energy options are available in your area you can do so here.
Alternatively, you can reach out to one of our energy advisors at support@arcadia.com with your zip code and local utility to learn more."
Zero Waste NYC says: "We host workshops that educate and inspire people to adopt a low waste lifestyle in order to reduce their impact on the planet.
Our Mission
We aim to provide the resources needed to embark and sustain that low waste lifestyle, and do so in a fair and equitable way
To connect like-minded New Yorkers who are looking to achieve zero/low waste and help to fight climate change
To establish a community of zero waste advocates that can influence and motivate even more people to join the movement
Amplify influential voices within the sustainability space and bring awareness to local businesses that prioritize people and planet first
Offer a safe space to talk about important topics like environmental racism and other social justice issues"
Superhero Clubhouse "creates theater to enact climate and environmental justice, cultivate hope, and inspire a thriving future.
Our Work
We make original performances and offer creative resources for communities and collaborators from all walks of life: students, scientists, artists, organizers, teachers, policy-makers, and more.
What is eco-theater?
Our artistic processes bring people together across differences and disciplines to model a regenerative society in response to the climate crisis. Our work is joyfully rooted in ecological knowledge, relationship to the land, and imagination as a powerful tool of future-building."
Elizabeth's Books is "an innovative literacy center designed to amplify and celebrate marginalized voices.
Founded by Rachel E. Cargle, EBWC catalog highlights, amplifies & celebrates the work of QTBIPOC writers, who are often excluded from traditional cultural, social & academic canons. Through curated collections of own voices' narratives, EBWC seeks to educate & re-shape the lens of readers as they see themselves and how they view the world.
A percentage of Elizabeth's proceeds go to support the work of The Loveland Foundation, Inc, providing free therapy for Black women, girls and gender non-conforming individuals."
Farms & Food Orgs
Soul Fire Farm is "an Afro-Indigenous centered community farm committed to uprooting racism and seeding sovereignty in the food system. We raise and distribute life-giving food as a means to end food apartheid. With deep reverence for the land and wisdom of our ancestors, we work to reclaim our collective right to belong to the earth and to have agency in the food system. We bring diverse communities together on this healing land to share skills on sustainable agriculture, natural building, spiritual activism, health, and environmental justice. We are training the next generation of activist-farmers and strengthening the movements for food sovereignty and community self-determination.
Our food sovereignty programs reach over 160,000 people each year, including farmer training for Black and Brown growers, reparations and land return initiatives for northeast farmers, food justice workshops for urban youth, home gardens for city-dwellers living under food apartheid, doorstep harvest delivery for food insecure households, and systems and policy education for public decision-makers."
Sky High Farm is "a nonprofit organization working to increase access to fresh, nutritious, locally produced food while investing in collaborative long-term solutions for food security. Committed to sustainable farming practices and direct donation of 100% of food produced on the farm, Sky High works as a bridge between regenerative farming and food access initiatives.
Since 2011, we have donated over 87,000 lbs of veggies and 50,000 lbs of protein to food pantries, food banks, and other food access organizations around New York State."
Rise & Root Farm is "a five-acre farm, run cooperatively by four owners who are women, intergenerational, multi-racial, and LGBTQ. We're located in the Black Dirt region of Orange County, NY, in the lower Hudson Valley. The farm is rooted in social justice, and through the healing power of food and farming we work to build a more equitable food system.
We are blessed to steward the land we grow on and to have the opportunity to support our communities through farming. We invite people, especially from the BIPOC and LGBTQ+ communities, to come to the farm through a variety of events, and find a welcoming agricultural space.
We are strongly rooted in New York City and committed to engaging rural and urban communities through food and farming. We have worked with community gardens and urban farms in NYC and beyond, and we have dedicated our lives to increasing the number of people growing and eating good food.
We came together with a common dream, to continue our food justice work by growing food and community beyond the city boundaries. We believe we can accomplish more together than any one of us could do on our own."
Cultural Roots Nursery is "an Asian American and woman-owned nursery growing heritage vegetable, fruit, and herb plants.
Cultural Roots Nursery was founded in 2020 with a mission to heal the connection between Asian American diaspora and our ancestral foodways by increasing the availability and abundance of culturally important heritage plants.
We aim to educate, empower and inspire communities to learn how to grow their own food while working towards healthy and culturally relevant food access for all.
Increasing the Availability of Heritage Plants and Seeds
We specialize in organically grown Asian heritage plants.
Supporting BIPOC Growers and Gardeners
Over the past two years we have collaborated with growers and gardeners to build knowledge and skills for important heritage foods from a diversity of cultural and ethnic communities. Part of our mission is to support and work in solidarity with BIPOC communities in growing heritage plants and accessing culturally relevant gardening information.
Growing for School and Community Gardens
This past year we have grown plants for school and community gardens in the Sacramento Area and Bay Area. Please send an email to contact@culturalrootsnursery.com if you would like to set up a meeting about establishing your garden or sourcing heritage plants!"
Hudson Valley Seed Company is "your source for heirloom and open-pollinated garden seeds and beautiful garden-themed contemporary art. We are a values-driven seed company that practices and celebrates responsible seed production and stewardship. We have our own certified organic farm in upstate New York where we produce much of what we sell. On our site, you'll find photos and artwork that stoke your horticultural imagination—along with tips to make your garden dreams a reality.
Our Mission
Here at the Hudson Valley Seed Company, we are both farmers and storytellers. We are committed to growing organically, sourcing locally and sustainably, and preserving crop diversity by selecting unique, rare, and hard-to-find varieties. Every seed in our catalog is open pollinated, many are heirloom and organic, and they are never GMO. We were one of the first companies to sign the Open Source Seed Initiative (OSSI), and we will remain committed to our values of sustainability to the last. We believe that a seed is more than meets the eye: it is a time capsule telling tales of the plants, crops, and people that came before us, and we work with a range of artists as diverse as our seeds to pass those stories down to present and future gardeners."
World Central Kitchen believes that "Food is a universal human right. WCK is first to the frontlines, providing meals in response to humanitarian, climate, and community crises. We build resilient food systems with locally led solutions.
We provide relief.
Immediately serving chef-prepared meals to communities impacted by natural disasters and during prolonged humanitarian crises.
We build resilience.
Advancing human and environmental health, offering access to professional culinary training, and improving food security for the people we serve."
Black Urban Growers is "committed to building networks and community support for growers in both urban and rural settings. Through education and advocacy around food and farm issues, we nurture collective Black leadership to support Black agrarianism and reimagine Black futures. Based in New York City, BUGs reach is national through its annual conference. 2022 will be the 10th conference. Additional programming, networking and educational activities are planned for 2022."
The Ron Finley Project says: "We envision a world where people know nutrition and where it comes from. Where all ages embrace the act of growing, knowing and sharing the best of the earth's fresh-grown food.
The Ron Finley Project is teaching communities how to transform food deserts into food sanctuaries, and teaching individuals how to regenerate their lands into creative business models. We envision and want to facilitate a world where gardening is gangsta!
Gangsta: projecting strength on one's own terms, hip, cool, innovative, revolutionary, resolute, vital, the cutting edge."